Original Professional Highspeed
TRAMPOLINES
The
Specifications & Description
The trampolines themselves are incomparable to ordinary commercially available trampolines. Their shape is octagonal and instead of the usual hard steel springs used with traditional trampolines, the mat is attached to the frame with a custom-made rubber belt, thus softening the impact on the joints during the exercise while greatly reducing the noise. WorldJumping trampolines enable a highly effective workout. Attachment of the special handrail opens up new possibilities and greatly expands the range of exercise within the individual programs.Making decisions about buying cheapest medicaments online: Cialis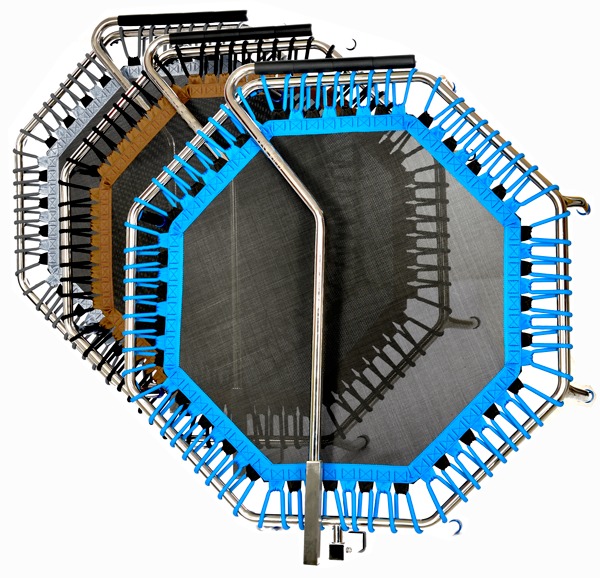 The trampolines are available in several color variations. Highlight your image with your favourite color! Great solution to combine with our new collection of sportswear! Let us inspire you – "FITARENA". LOOKING FOR SOMETHING SPECIAL? ASK FOR MORE! We will be happy to make special original according to your requirements!
Currently available trampolines: BLACK, GREY, LIGHT BLUE, LILA, PURPLE, ORANGE, YELLOW, BROWN AND GOLD (EXCLUSIVE EDITION)!
Hight quality Supplies & Accessories for all original professional WORLD JUMPING hightspeed tramplines!
Are You Interested?
Subscribe to our Newsletter
Do you have questions?
Write US